Tired of the endless search of finding the most Unique Entertainers Ireland has to offer for your wedding? You may even find yourself overwhelmed by the lack of choice and Alternative Entertainment Options and are worried you may be getting it wrong? The team behind Wedding-Entertainment put their heads together and created for you a simple list of your "Top Ten Unique Wedding Acts 2016" which will enable you to concentrate on everything else bar the entertainment for the night, whereas our reliable and capable team will provide you with your one-of-a-kind Wedding Act, assuring your wedding party will be a once in a lifetime experience.
Why not call Suzy or Faye on +353-1-201-3660 today, the girls will happily inform you of all the necessities regarding booking one of the Fantastic Wedding Performers listed below.
illuminate the groom and bride's name at your wedding
Digital Fire Art's Video shows you the famous Robot-TED & Bumblebee which you can hire from us also of course, but how about Star Wars clad Star Troopers for the groom?
CYR Wheel Acrobat
Gymnastics of a unique sort. Watch the acrobat be at one with his wheel and stun your guests with his performance.
To bring the authentic Daft Punk experience to your wedding party, there are only two DJs for you for hire in Ireland.
Our wonderful Singing Waiters come in various show concepts. Choose from your favourite theme and we shall deliver!
A disco without any noise complaints, as well as a choice of different music channels if you tire of the first.
A Latin flair brought to you by the amazing and fun Havana Club Trio, who also love to dress up your winter wedding.
The drummers enthral and stun party goers with Celtic induced rhythmic percussion and perhaps added Irish dancing.
For someone that would prefer the daring aspect of a fire performer, opt for our stunning poi dancer to entice your guests.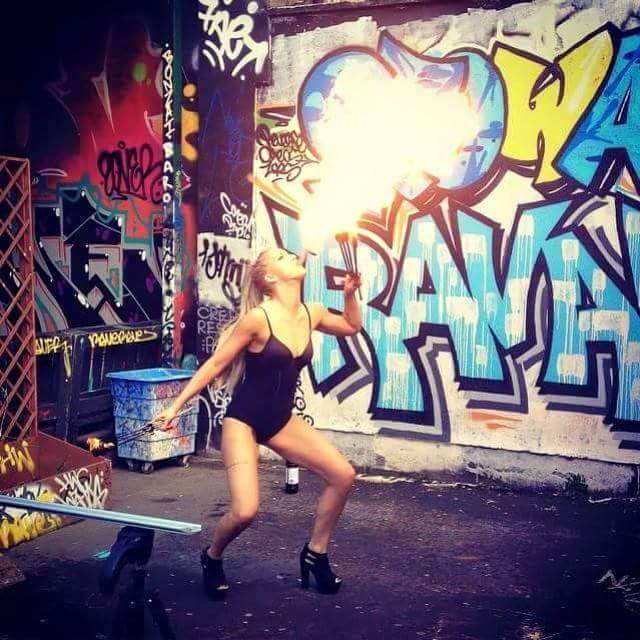 Contact Wedding-Entertainment on +353-1-201-3660, or alternatively fill in your details via our Contact Form.